🍀🍀🍀 All school offices will be closing at 12 noon on Friday, March 17th. We will reopen our offices Monday, March 20th for teacher in-service. Students return on Tuesday, March 21st. Have a great weekend! #WeAreWeiser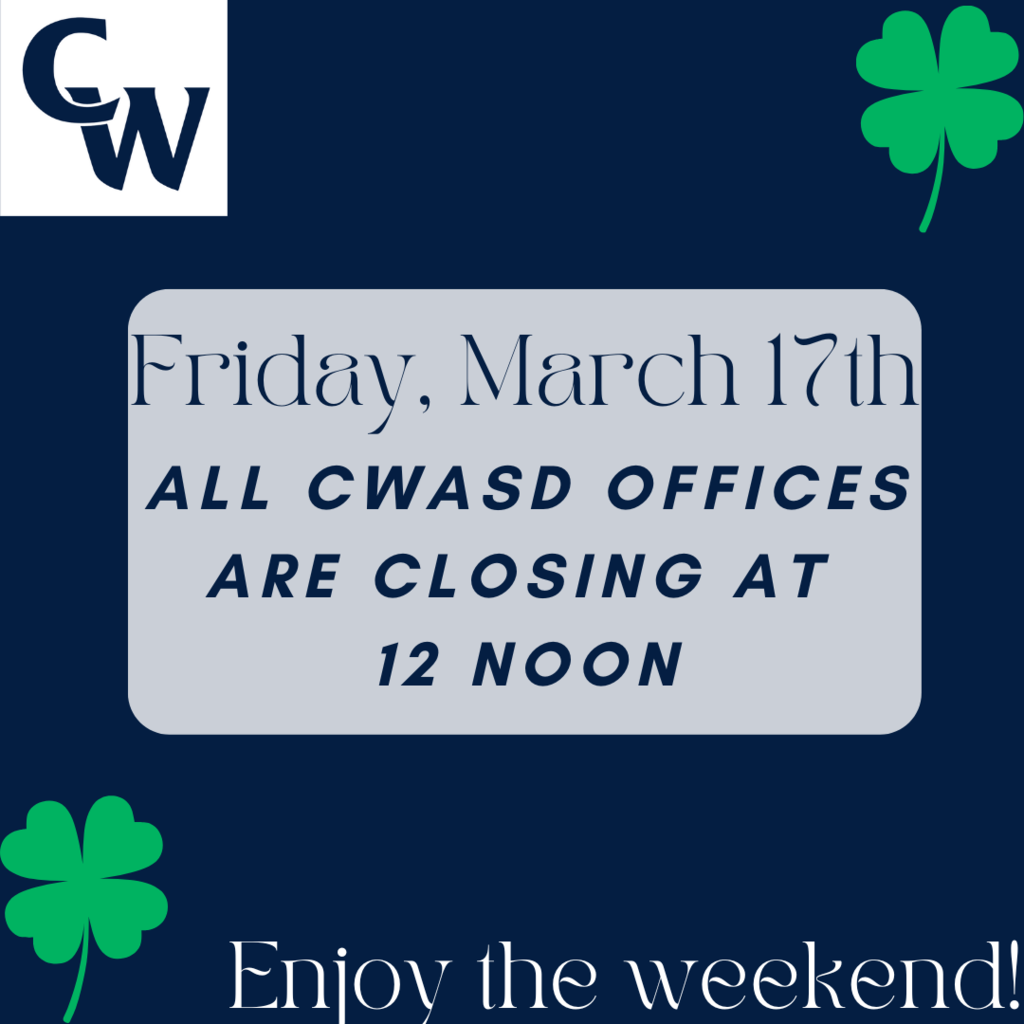 ⚠🚨⚠ Important safety information was sent via email today to parents and staff. CWASD uses the Standard Response Protocol for threats to our safety. The action and directive terms are attached. We will communicate with our community when we practice drills and in the event of a real threat. CWASD continues to provide our staff and students with the best educational experience in the safest environment.
https://iloveuguys.org/The-Standard-Response-Protocol.html
#WeAreWeiser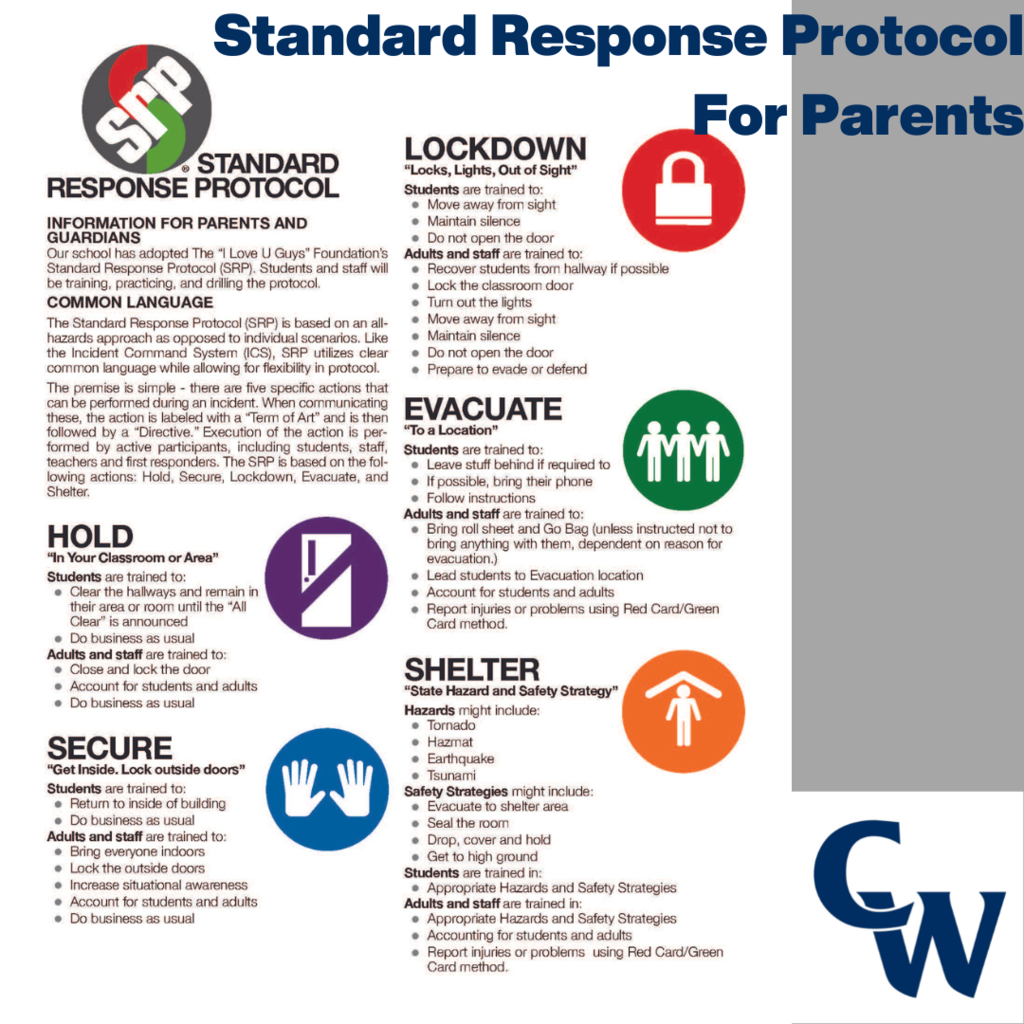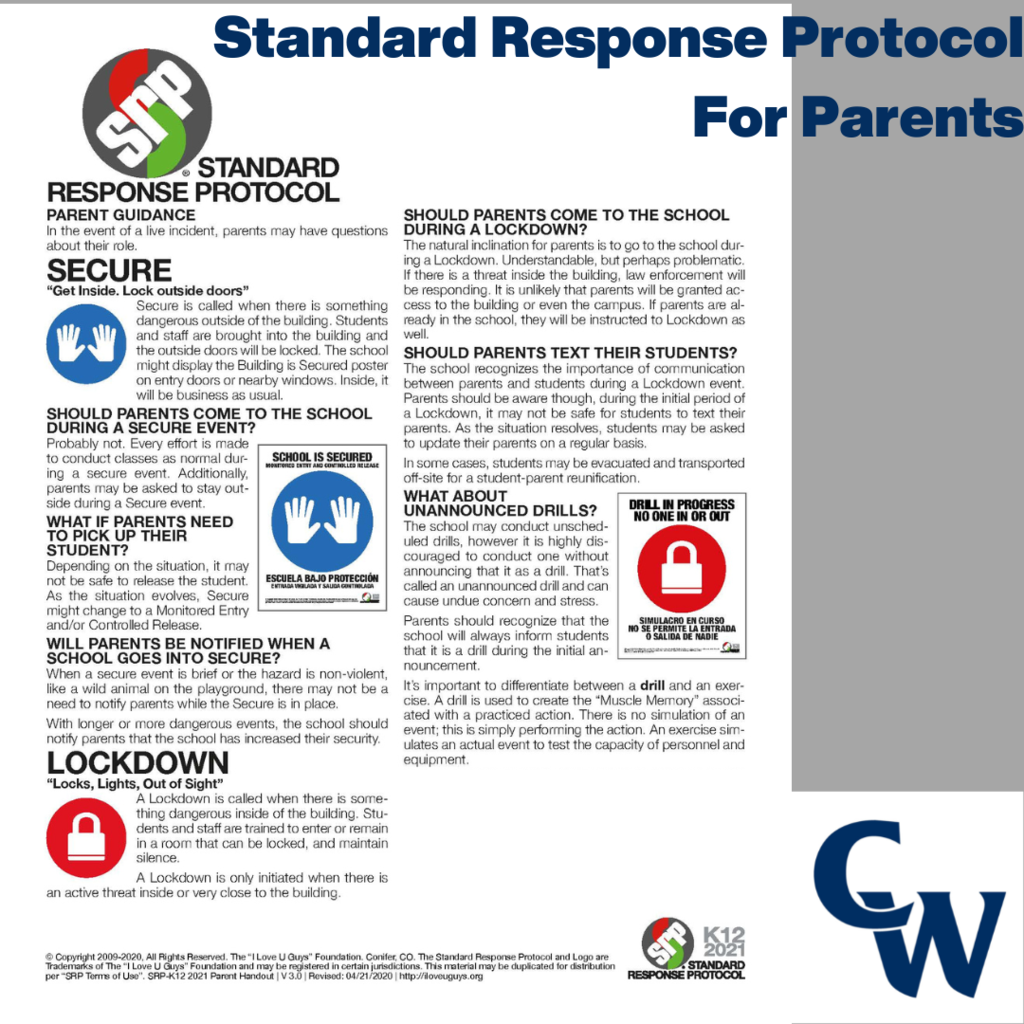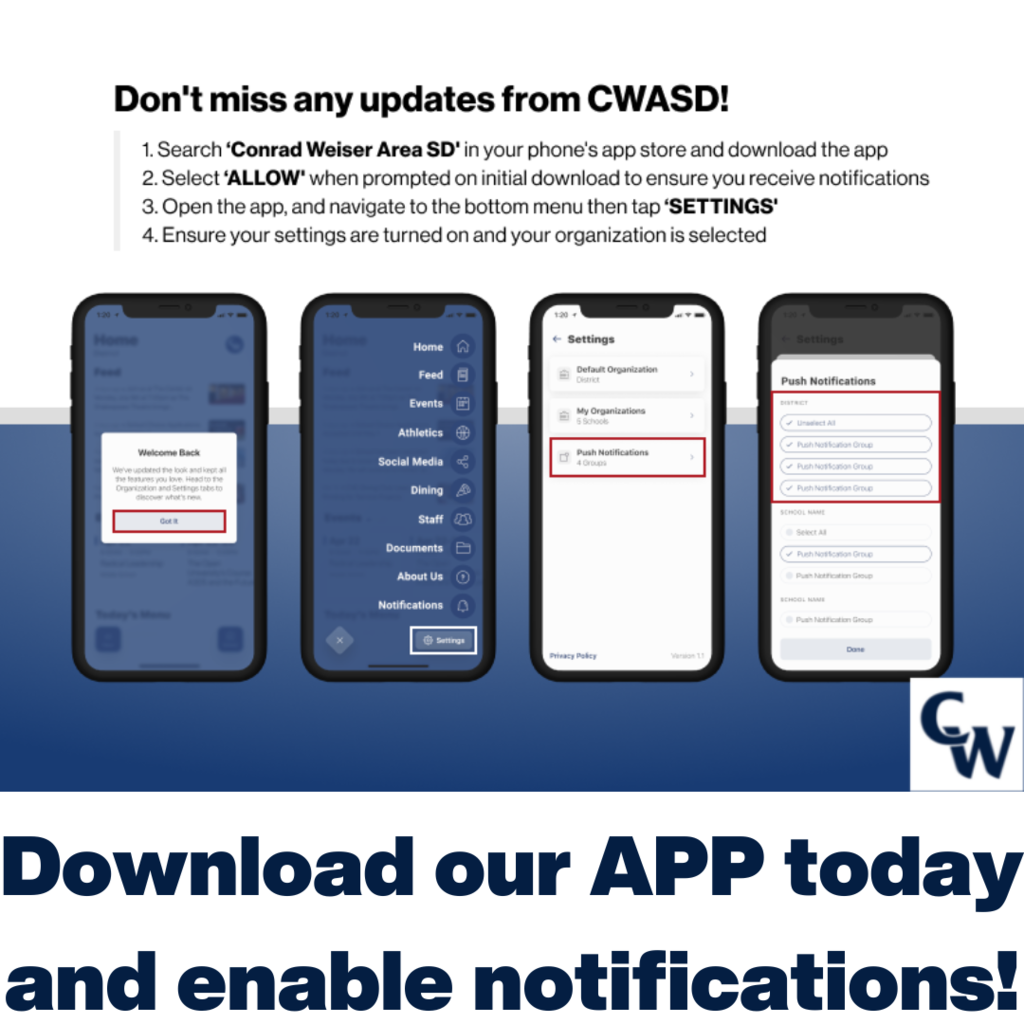 ⏰⏰⏰ Spring Forward! #WeAreWeiser

📅 Modified schedule reminder 📅 #WeAreWeiser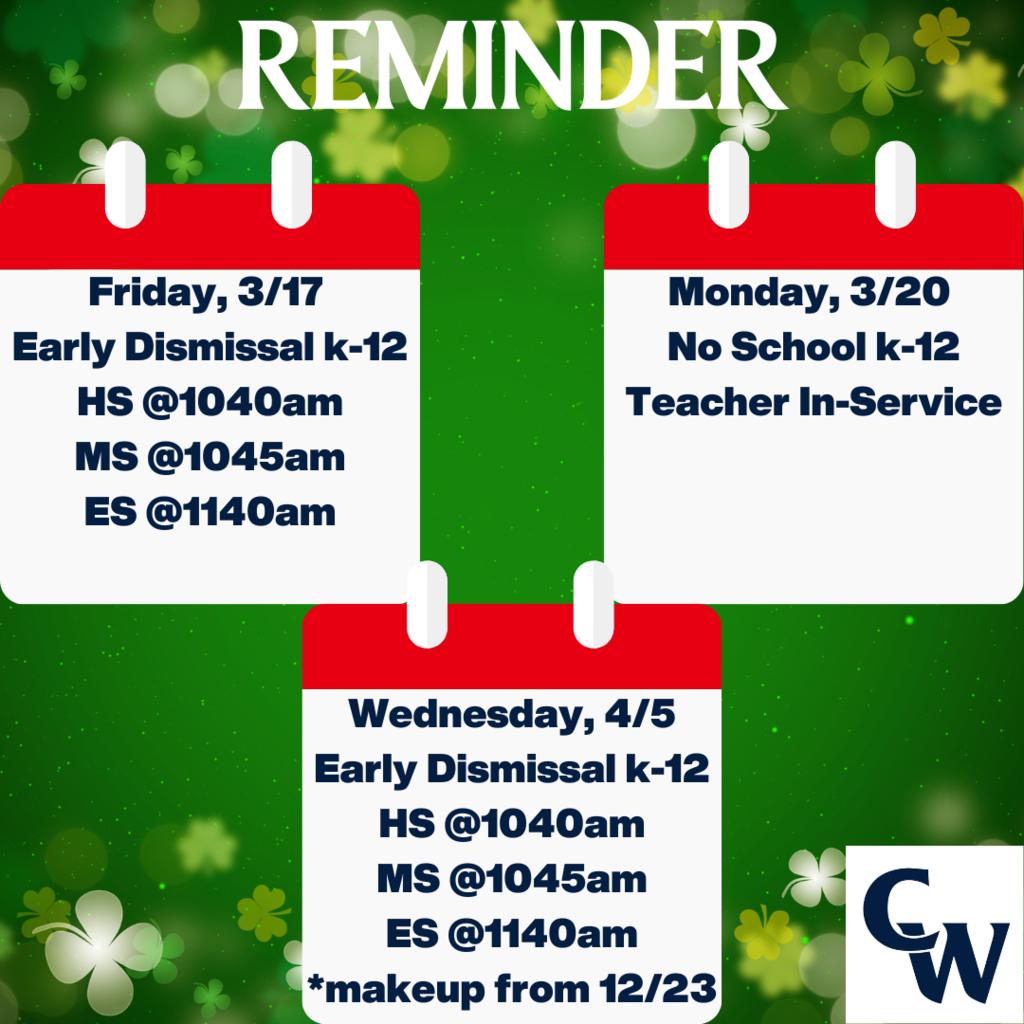 📲📲📲 SVA Families! Download our CWASD APP today! When you do, sign up for SVA notifications! You will also see the SVA open Zoom times in the Events section. Email Dr. Sweigart or Mrs. Rathman with questions. #WeAreWeiser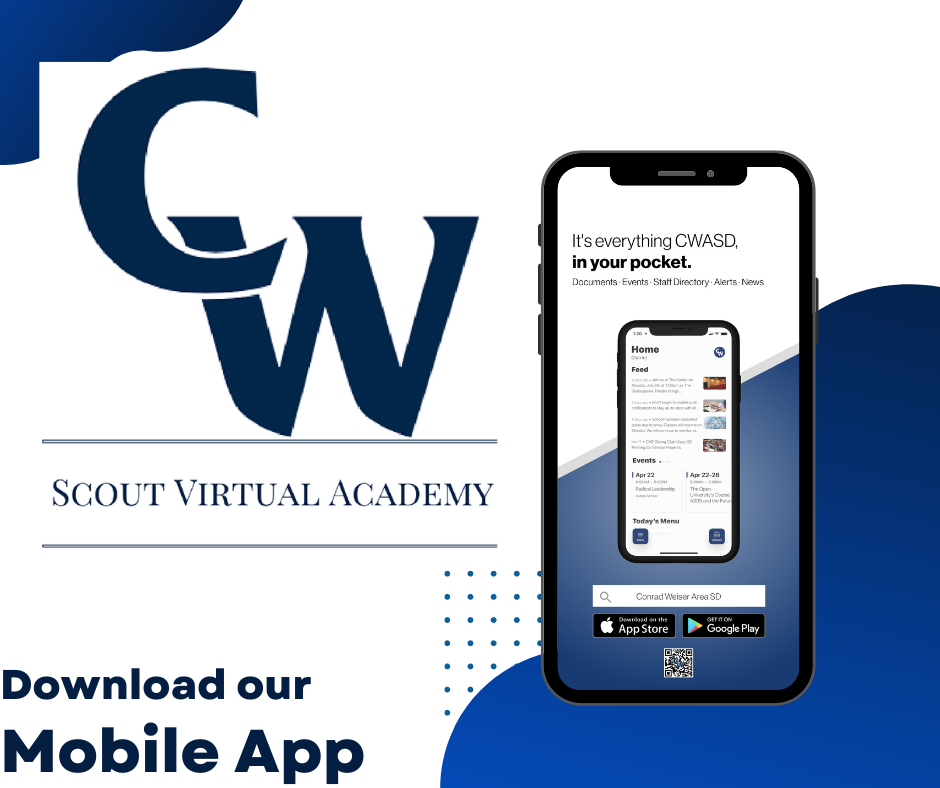 🏢⚒👩‍⚕️🐎🧘‍♂️ March 29th is the 2nd annual Job-Career Fair! 12:40-2:40 CWHS Juniors & Seniors ONLY 3-6 Open to ALL *30+ employers *Mental health personnel on-site *CW Multicultural Club with food and activities All are welcome! ❓610-693-8542 X6220 #CareerReady #WeAreWeiser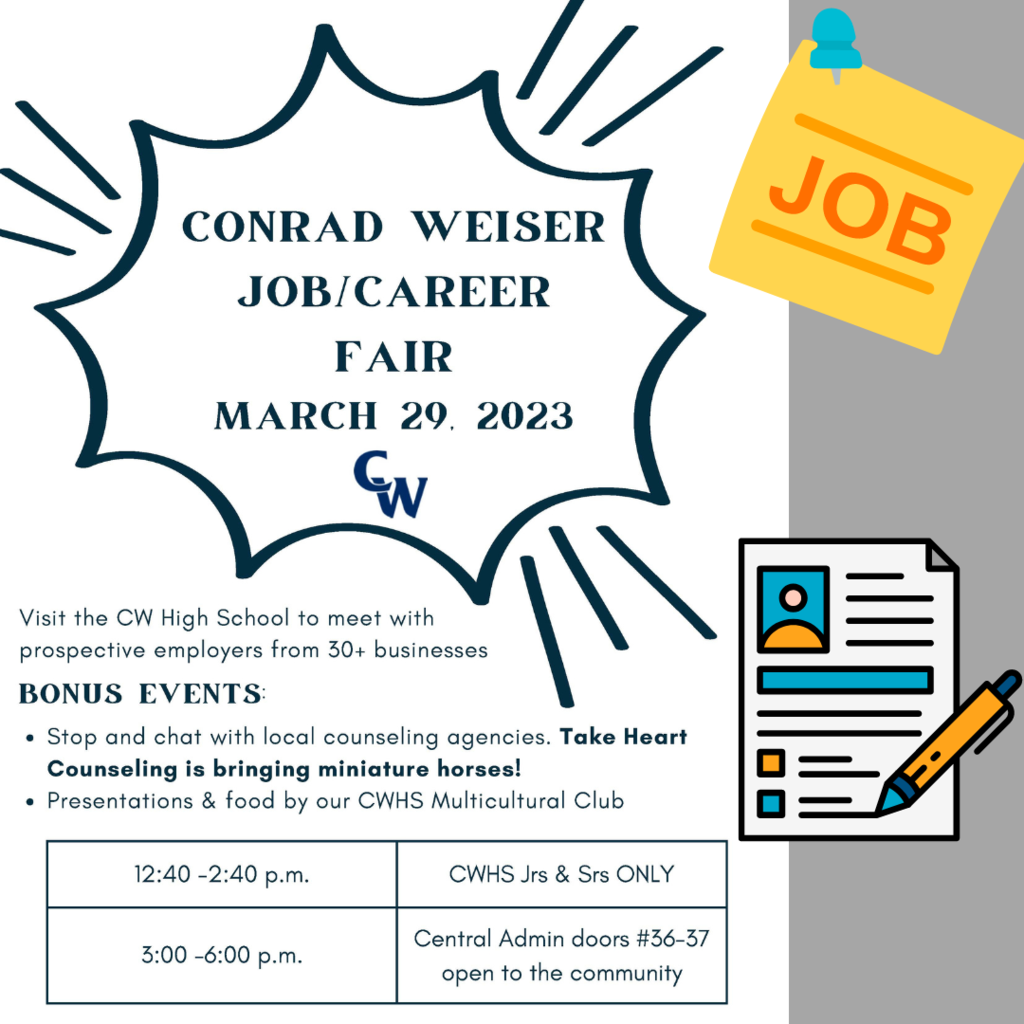 ⚠Prank phone call at Wilson SD⚠ Please read the attached. #WeAreWeiser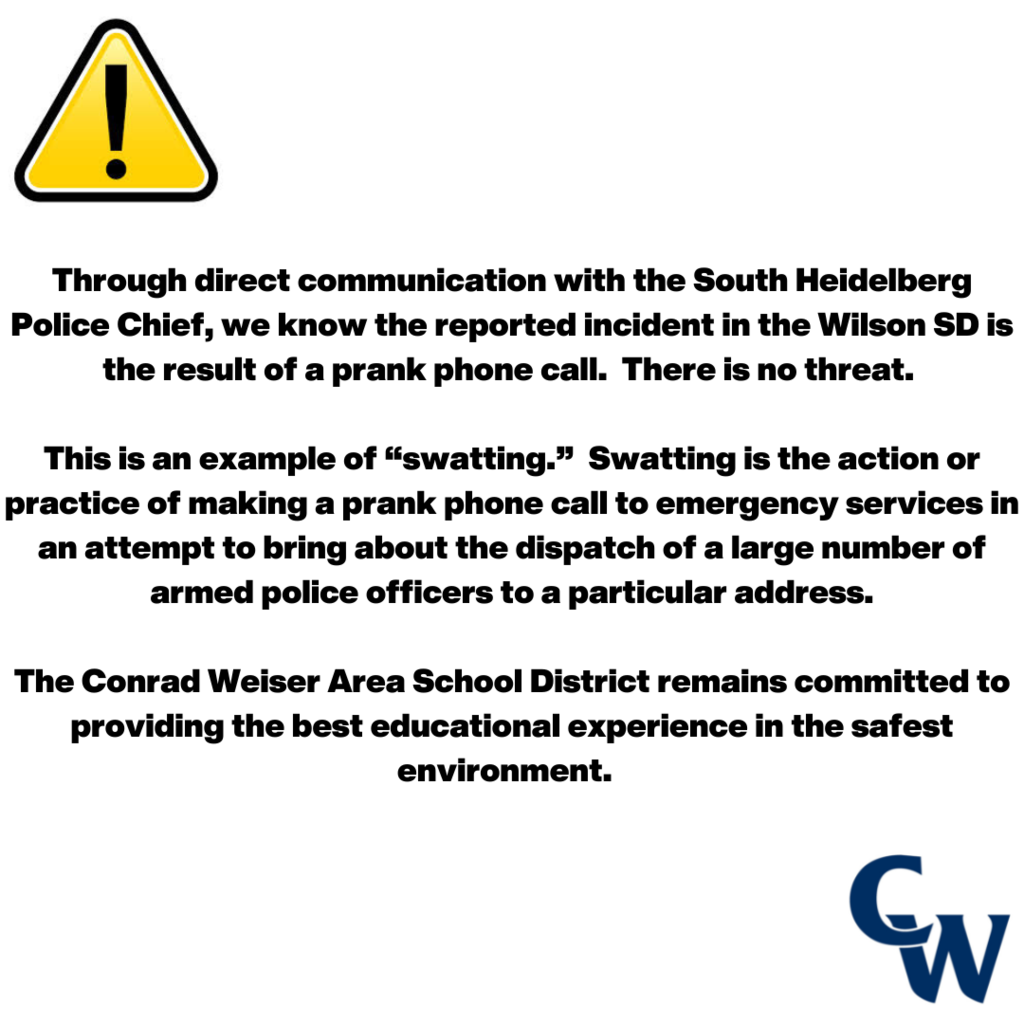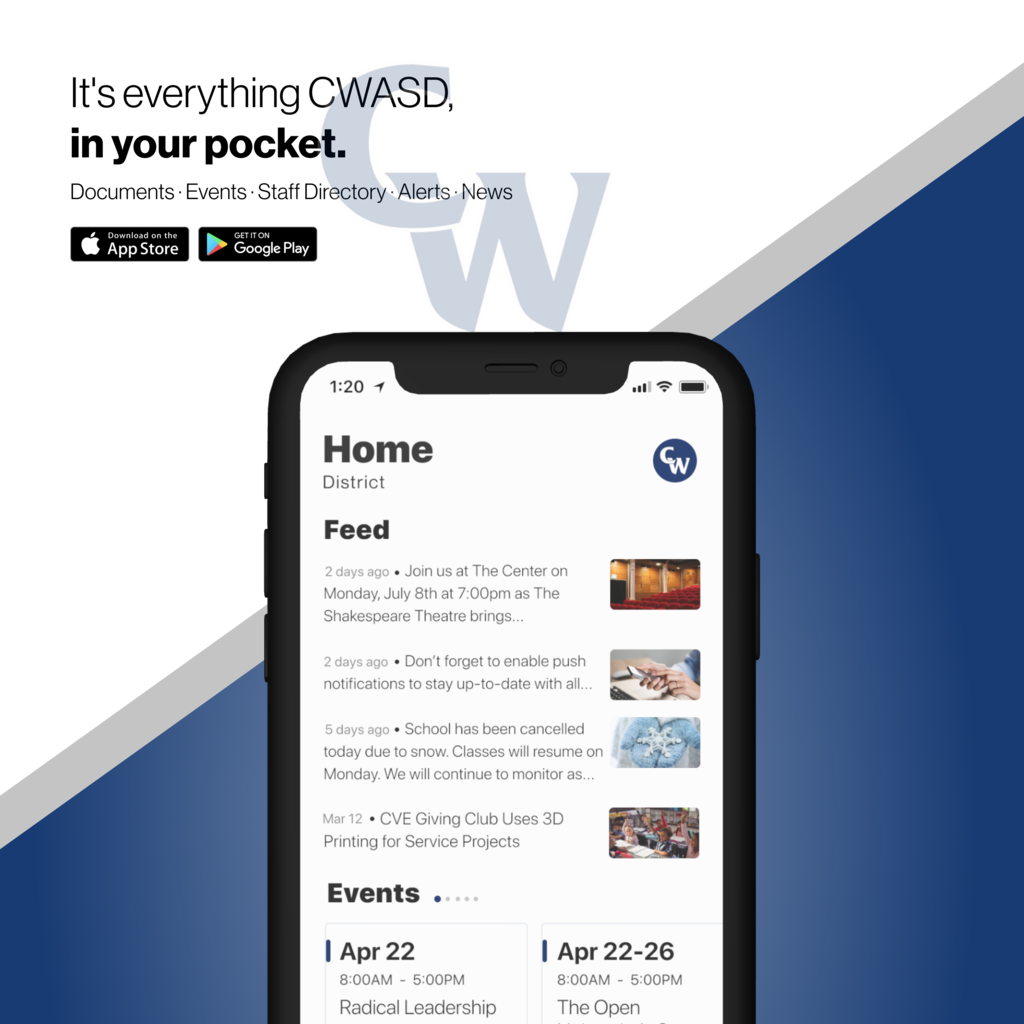 We are excited for the launch of our new website this summer!