There are many ways families can stay connected to the Conrad Weiser Area School District!
This type of communication focuses on bigger news items or important announcements. These items are found on the main page of the District's website (https://www.conradweiser.org) or on each of the building pages.
Whether we are highlighting a student, staff member, activity, event, etc., these highlights are smaller snapshots of information (often pictures) about occurrences across the District. It is our goal to share the many wonderful things happening within, and outside of, our schools! To view these highlights, you have a choice to look at the "Live Feed" section of our website, or you can follow us on Facebook, Twitter, and Instagram. Our social media accounts are all connected to our website's "Live Feed" and all social media accounts post the same content - so follow us on whichever platform you prefer!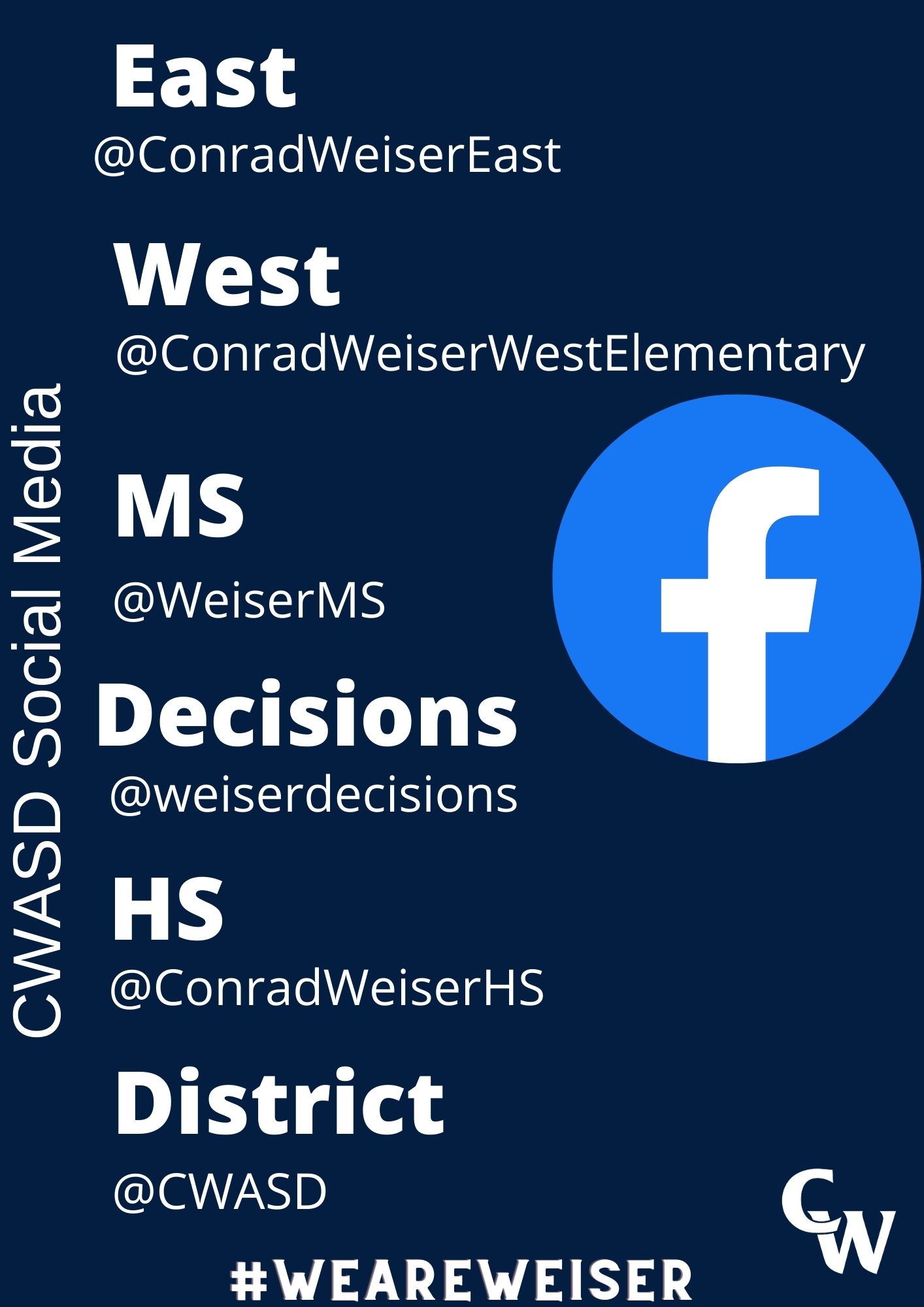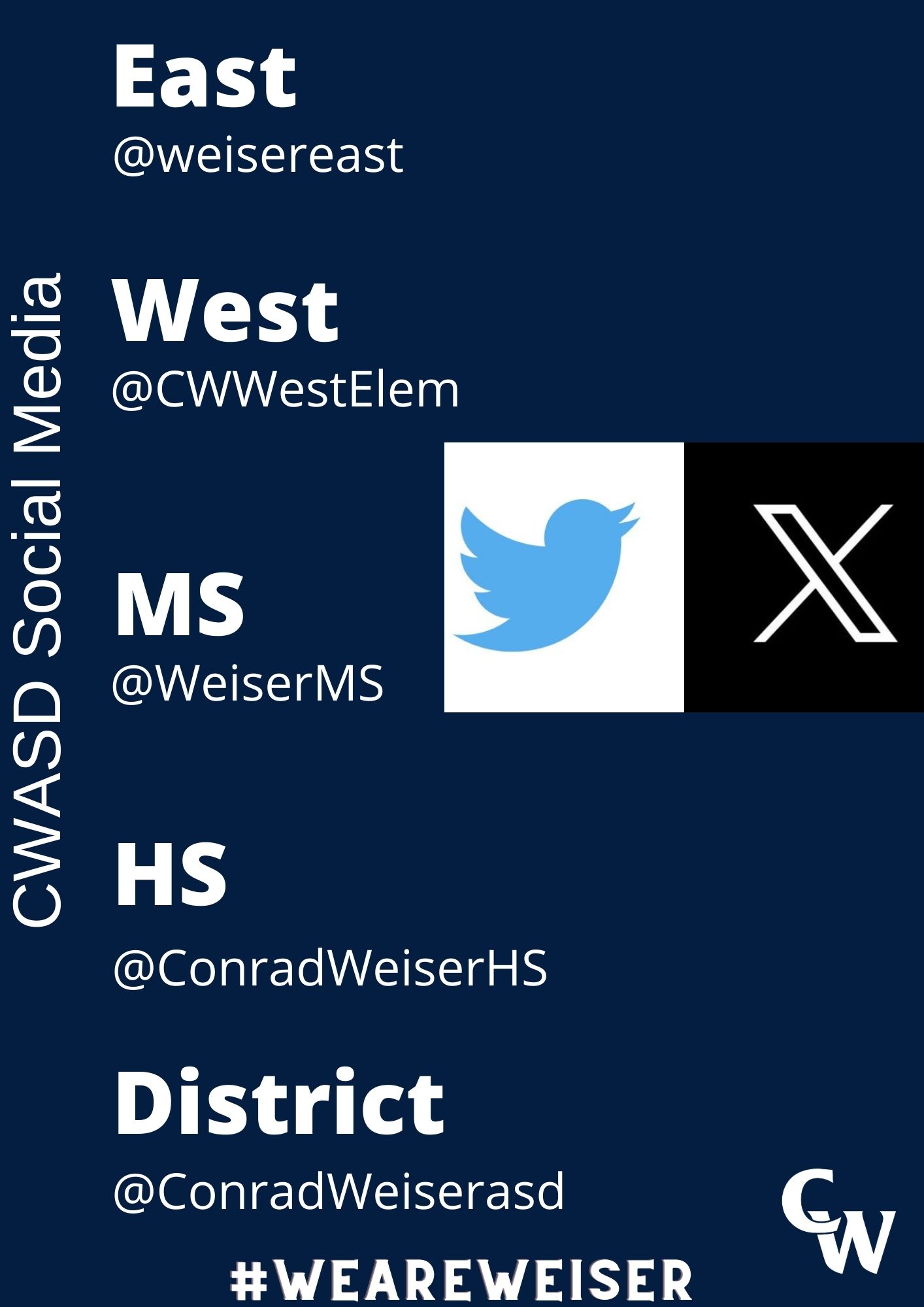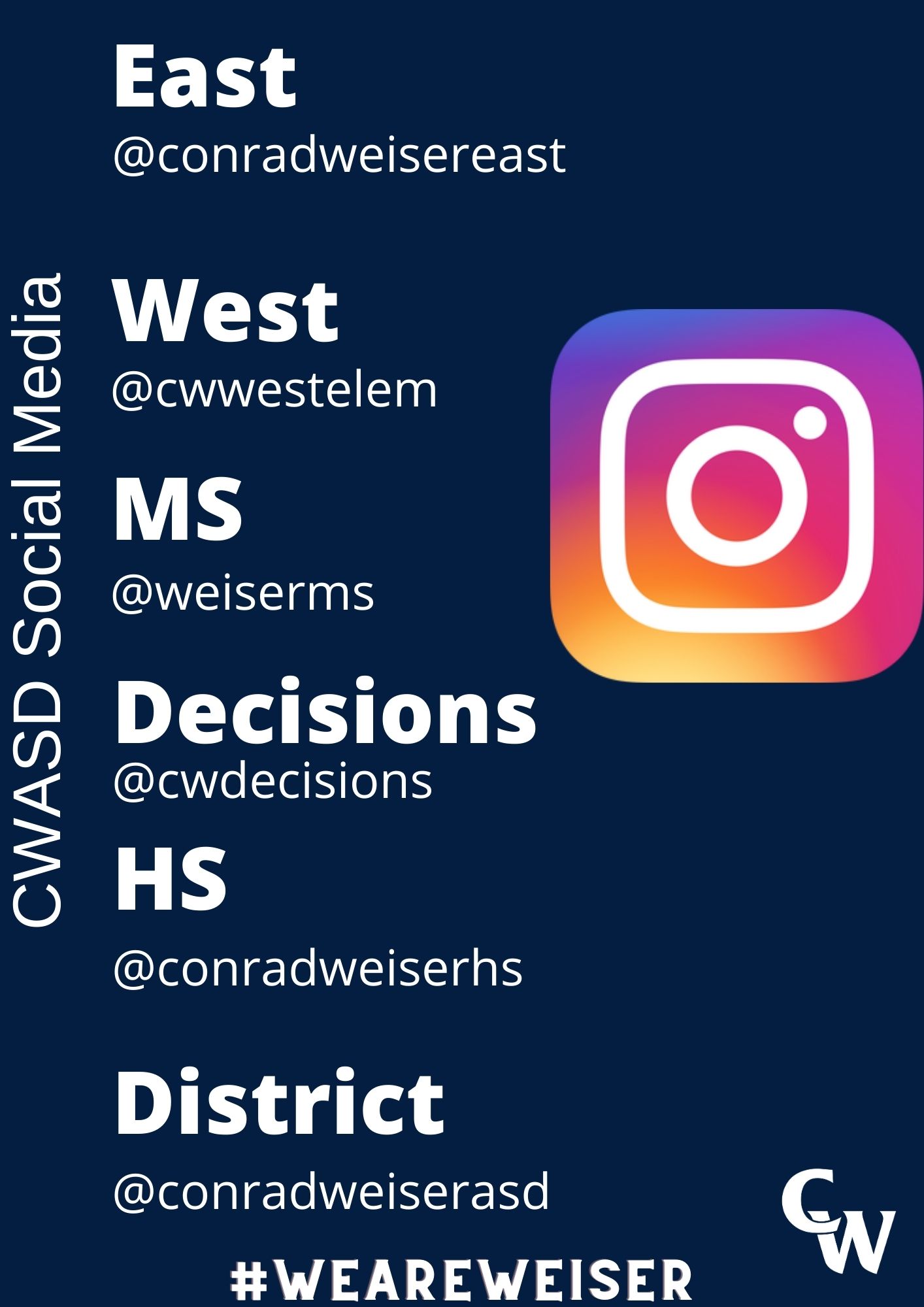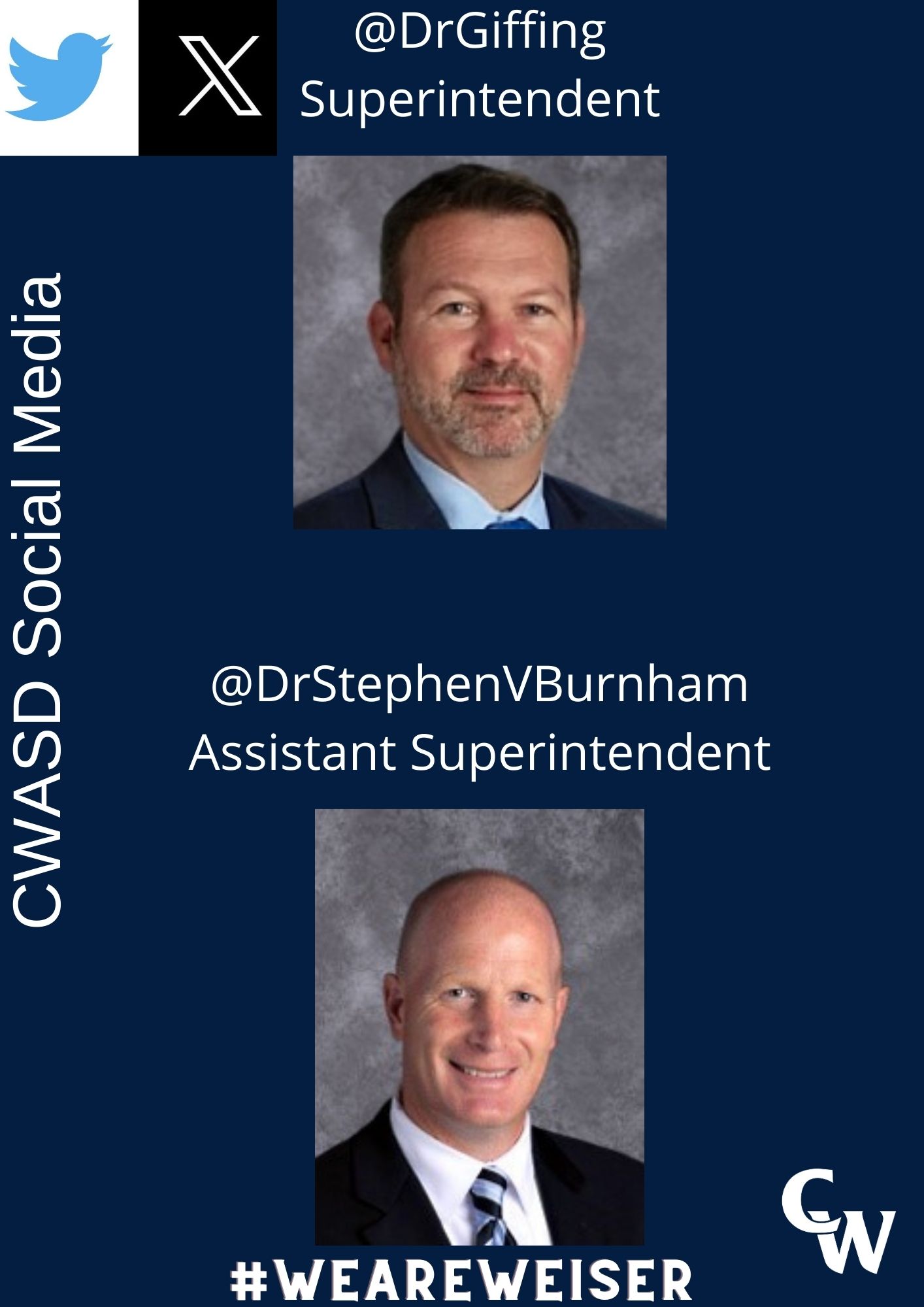 *All social media posts may be removed if they violate CWASD's viewpoint-neutral guidelines (listed below):
No personal attacks

No lewd, vulgar, or profane language or images

No external posts that identify students by name

No posts promoting violence or illegal conduct

No posts promoting discrimination
Events
There are many activities in each building. It can be tricky to keep track of everything. To help, the District has an "Events" section. This can be found on the right of each individual school web page. Upcoming events are listed; however, if you would like to take a deeper look, click on "See All Events" (to the right of the title "Events"). From this screen, you are able to search, filter, and add events directly to your personal calendars.
The events mentioned above do not include our sporting events. For a listing of our sports schedules, CLICK HERE.
Student Specific Information
To access information specific to your student (i.e. - schedule, grades, transportation information, lunch balance, online absence requests, etc.), please access the PARENT RESOURCES.
CWASD APP
We (almost) all live off our cell phones. As such, the District has a smartphone app that mirrors much of what is on the website. CWASD also pushes out "notifications" when vital information is being conveyed. Search the app store for "CWASD," and enjoy!