A Message from our Superintendent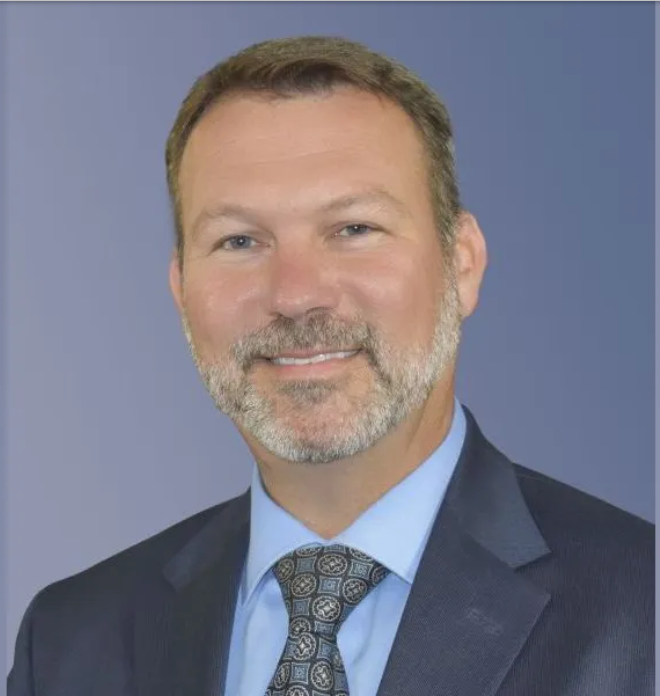 Dr. Ryan R. Giffing has been part of the Conrad Weiser Area School District since 2017 and has served as the Superintendent since 2021. Before his current role, Dr. Giffing served the District as the Assistant Superintendent and Federal Programs Coordinator. Before joining the Conrad Weiser Area School District, he served as a building principal and assistant principal in the Muhlenberg School District from 2007 – 2017. Dr. Giffing began his career in education as an elementary school teacher in the West York Area School District in York, PA. Dr. Giffing earned his B.S. in elementary education in 1999 from York College of PA, and his Master's Degree in Curriculum, Instruction, and Technology Education in 2003. In 2010, Dr. Giffing earned his Doctorate in Educational Administration from Temple University. Dr. Giffing resides in Wernersville, PA with his wife, Stahsha, and their two children.
"While I began serving the Conrad Weiser Area School District in 2017, I have been a resident of the District since 2007. I am and have always been, dedicated to my community. Both of my children have been Conrad Weiser Scouts since Kindergarten. As a community member, I have been involved in many aspects of youth sports and civic areas such as Rotary International, and I am active in my church. The Conrad Weiser community is my home.
Now, I have the opportunity to serve the Conrad Weiser Area School District as Superintendent of Schools, I can't help but think back to the days of my youth working on my grandfather's dairy farm with my cousins. The lessons we learned there -- a strong work ethic, perseverance, and the belief that service is a life-long endeavor -- are the foundations for the person I am today. Throughout my life I have consistently demonstrated care for the people with whom I work and, as a result, have developed a climate of mutual respect and trust around me. I will continue cultivating meaningful professional relationships with all stakeholders and contribute my knowledge, skills, and positive attitude to all my responsibilities.
I promise to work hard every day to ensure the best educational experience in the safest environment while serving the Conrad Weiser Area School District as Superintendent of Schools."
Sincerely-
Ryan R. Giffing, Ed.D.
Superintendent
Upcoming Events to meet Dr. Giffing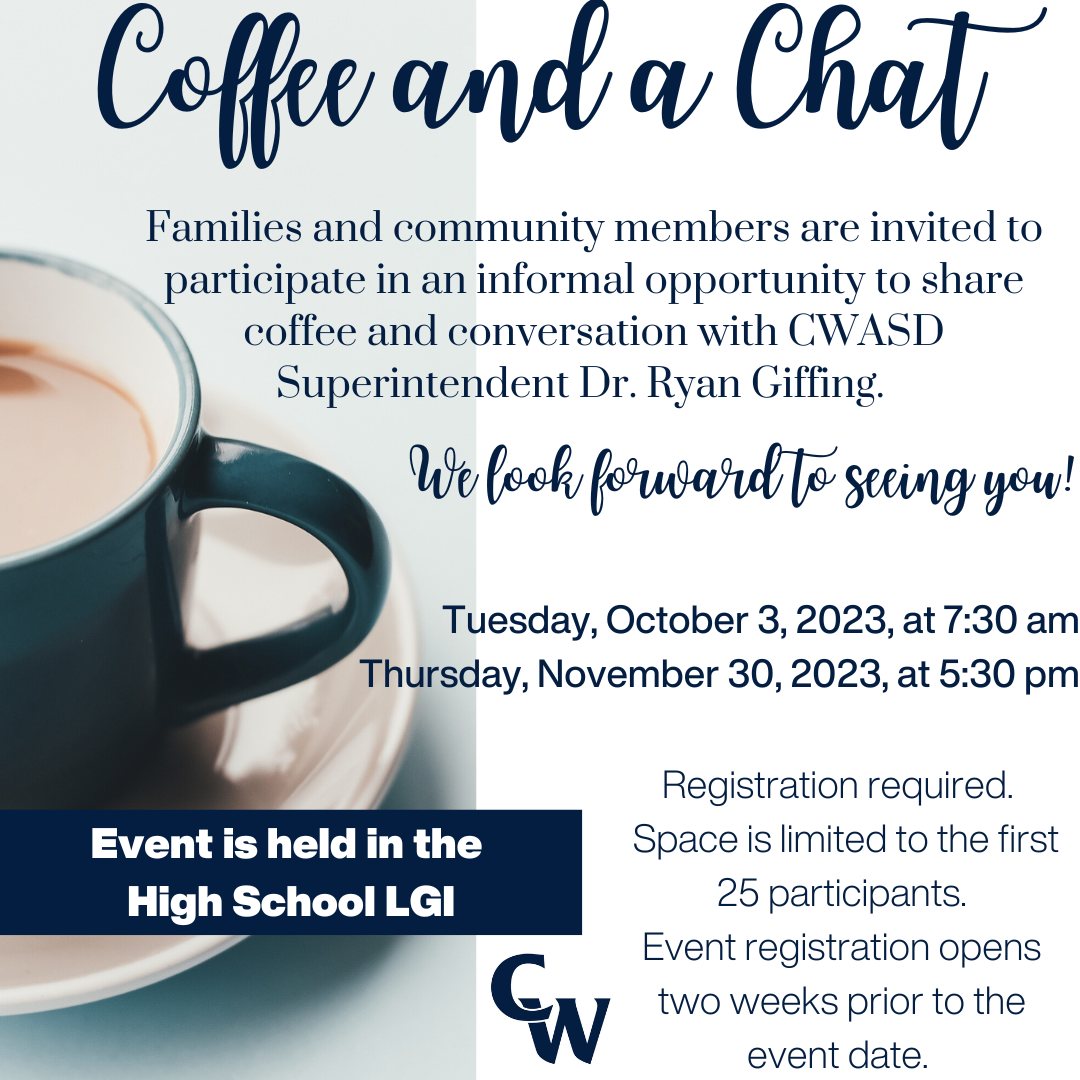 Join me for Coffee and a Chat!
Sign-up information will be released two weeks prior to each event.
Confirmation of registration will be sent prior to the event.
Sign up here 🔗 https://forms.gle/UoJmkut9QcNyV4jMA for the October 3, 2023 session at 7:30 am
☕
Email questions to a_sweigart@conradweiser.org